"And blessed be His glorious name forever! And let the whole earth be filled with His glory. Amen and Amen." Psalm 72:19
Greetings and Welcome!
Biblical
We are a Biblical church that believes the Bible is God's Word written (2 Timothy 3:16-17); therefore, it is without error in all that it affirms, and is the supreme authority in the Church. Through scripture alone we discover who God is, who we are, and the way of salvation…
Confessional
We are a Confessional church that subscribes to both the ancient Christian creeds (such as the Apostles' Creed, Nicene Creed, Chalcedonian Creed, and Athanasian Creed); and to historic, Protestant, and Reformed theology as expressed in the Westminster Standards. As a confessional church, we believe it is important to say what…
Reformed
We call ourselves Reformed because we trace our traditions and practices back to the Protestant Reformation led by John Calvin in the 16th century. John Calvin was one of many people who struggled valiantly to return Christianity back to its biblical roots.
About RCofP
A Word from the Moderator
"In the name of the Father, and of the Son, and of the Holy Spirit, Amen."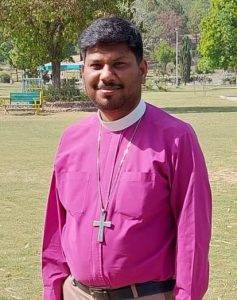 Dear visitor, I am delighted that you have taken the time to explore our website and learn more about the Reformed Church of Pakistan.
The Reformed Church of Pakistan (In Urdu: Islaahi Kalisiya-e-Pakistan اصلاحی کلیسیائے پاکستان) is a vibrant Christian denomination, part of Christ's wider universal Church throughout the world.
Our mission is to glorify God by planting Christ-exalting churches, strengthening Bible-loving congregations, equipping and training servant-leaders, and reaching the unreached with Christ's Gospel.
The Reformed Church of Pakistan is commonly known as the Sutlej Reformed Church of Pakistan. It was founded in 2011 in response to the need for a strongly scriptural, evangelical, and Reformed witness to Christ in Pakistan. Since its inception, the RCofP has successfully established multiple congregations across Pakistan, ordained numerous dedicated men, and welcomed several Christian congregations into its fold.
The majority of our pastors are primarily based in rural areas where they serve the communities with dedication and commitment. Our clergy's widespread presence allows us to reach and minister to diverse regions and communities throughout the country.
Through this website, we aim to provide all the essential information you need. To get a better understanding of who we are, we encourage you to visit us in person. If you have any questions, please don't hesitate to ask.
God bless you.
In Christ that unites us
+ Arslan Ul Haq
Moderator,
Reformed Church of Pakistan
RCofP News
Latest News